Icelandair'sbusiness strategy is based on the geographical position of Iceland, midwaybetween North Europe and the eastern coast of the USA.
By uniting on one aircraft, passengers traveling to and from Iceland, withpassengers crossing the Atlantic via Iceland, Icelandair has expanded andreinforced its network continuously over the last decades. Icelandair connects26 cities in Europe with 16 cities in North America, through Iceland as a hub.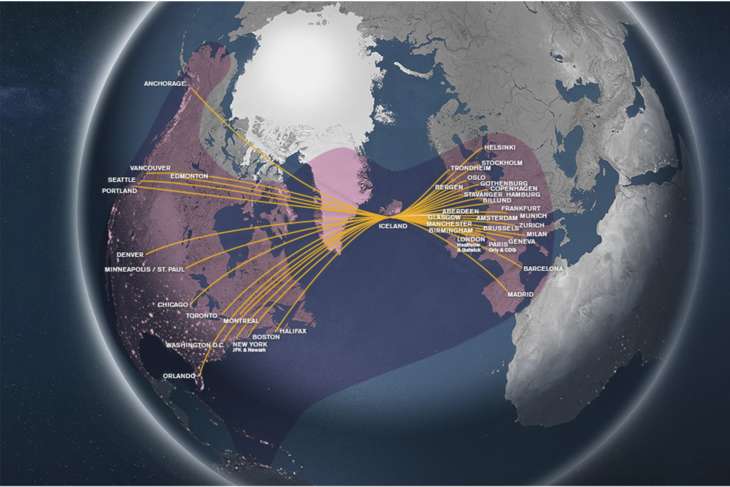 The network is based on 24-hour rotation, with connecting flights leavingIceland in the mornings and afternoons.Icelandair is a leading airline offeringflights to and from Iceland, and an attractive option for cross-Atlanticflights. Icelandair provides safe, reliable flights and exceptional service onflights to metropolitan areas on both sides of the Atlantic.
The airline operates out of Iceland, and uses the country's geographicallocation mid-way between America and Europe, as an opportunity to build anever-growing network of international routes with Iceland as a hub.