Air Tahiti Nui was founded to connect the world to oneof the world'sgreat treasures, the islands of Tahiti. Our fleet of five AirbusA340-300sprovides service to Tahiti from Paris, Los Angeles, Auckland andTokyo. Withpartnership and codeshare agreements, we've extended that routenetwork toinclude 39 major cities around the world, including Sydney and NewYork.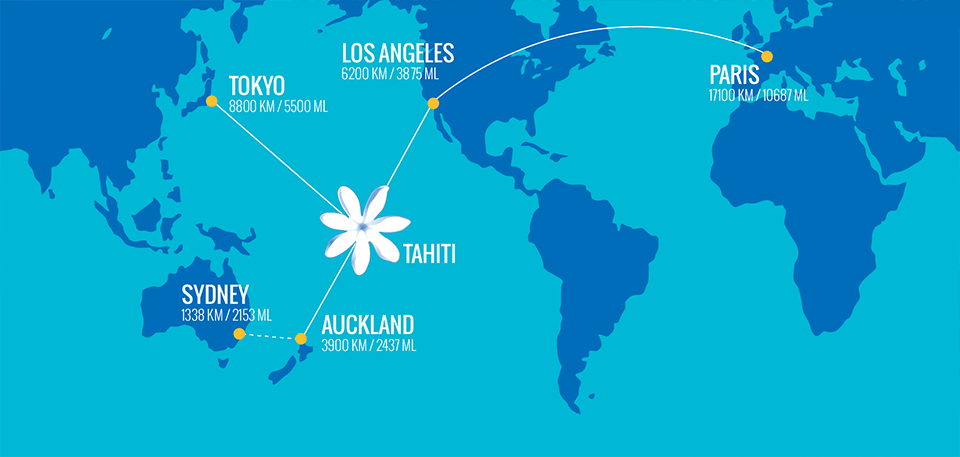 Asa Tahitian face to the rest of the world, Air Tahiti Nuitakes enormous care todemonstrate the hospitality, beauty and relaxed natureof the nation's people inevery detail of the airline: a greeting that includesa warm smile and beautifulwhite-petal Tiare, a cabin crew that changes fromsleek city uniforms to elegantand comfortable Tahitian attire shortly aftertake-off, service that is bothattentive and unassuming and enthusiasm from allits staff to do whatever ittakes to make passengers feel relaxed andsatisfied.
Inrecognition of our efforts, Air Tahiti Nui has receivedseveral of the travelindustry's highest honors. Travel and Leisure Magazine's"World's BestInternational Airlines" (2011-2012) and "Best Airline in the SouthPacific" by readers of Global Traveler(2011-2012).